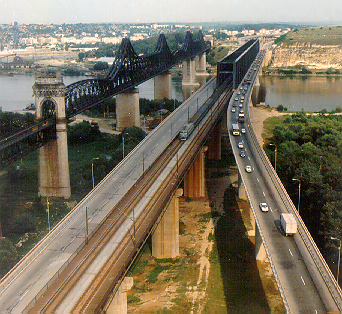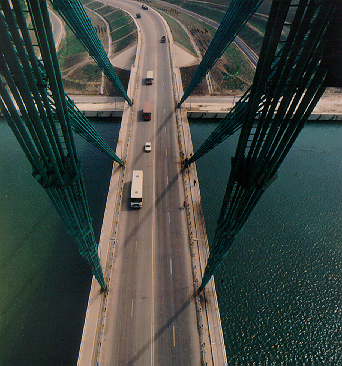 The bridges design team has an important portfolio of major works in its field of activity. With almost 70 years of experience, IPTANA is one of the top bridge designers in Romania, our specialists having an important role in designing various types of structures at the level of the most modern technologies and knowledge.

Our experience includes solutions of cable-stayed bridges for large river crossings or wide valleys, solutions of bridges with continuous prestressed concrete beam superstructures made of cantilever or monolithic cast sections, solutions of mixed bridges with continuous superstructures on several spans; V-piles frames; circular piles frames with slender and economical superstructures; prefabricated beam superstructures for bridges, overpasses and viaducts with efficient crane execution possibilities.

With the support of the other design teams within the company, we can offer services covering the following areas:
Project management and execution;
Route and traffic studies;
Simulations and structural modelling;
All design phases;
Technical inspections and expertise reports;
Preparation of technical regulations;
Technical assistance during execution.